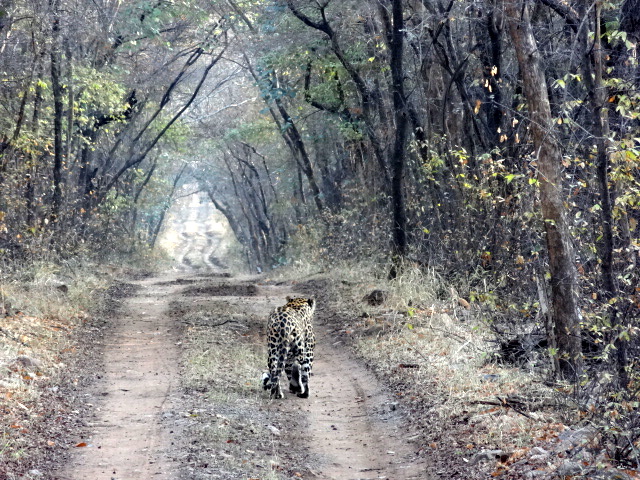 A TRIP TO RANTHAMBORE (REMEMBER..:)
The Ranthambore National Park or Ranthambhore is one of the largest national parks in northern India. It is situated in Sawai Madhopur district of southeastern Rajasthan, about 110 km north east of Kota and 130 km south east of Jaipur, which is also the nearest airport. Ranthambore wildlife sanctuary is known for its tigers and is one of the best places in India to see these majestic predators in the jungle. Ranthambore is best known for its large tiger population. As tourism in the park increased, so did the population of neighboring villages. This led to increasing amounts of fatal human-tiger interactions and poaching.
On fine day, a group of us decided that to visit Ranthambore National Park. While it was an instant decision to visit the park, and nothing much was planned in detail, we did not realize that it would prove to one of the most fun and relaxing trips ever for us. We took our friend's Scorpio and started one breezy February morning, used our friends i-maps and then finally after traveling through highways and sometimes narrow lanes (still wonder how Google or i-maps locate them) reach Ranthambore in the Evening. We checked into a nice tent style resort called Sher Camp. Of course lucky to be the only guests there, thereby enjoying undivided attention and hospitality from the resort people.
Our evenings were filled with conversations, whiskey, wine, vodka and lemonade (for the since recently not drinking friend), under the shade of an Amla tree, amidst pretty lights. Of course not to forget that the lemons were freshly picked from the resort campus itself, thereby making the freshly smelling and amazingly tasty soda lemon. Our conversations were fun filled with lots of laugh.
The adrenaline rush watching a predator in its territory, our eyes constantly sweeping the forest to spot the eluding tigers, the relaxing tents and those million conversations. Every incident was worth it and all of us, came back relaxed and geared up to get back to our lives again.  While its almost impossible to put the experience in words or pictorially depict them, presented here are a few pictures. Enjoy and Yes do make it a point Visit Ranthambore Once….:)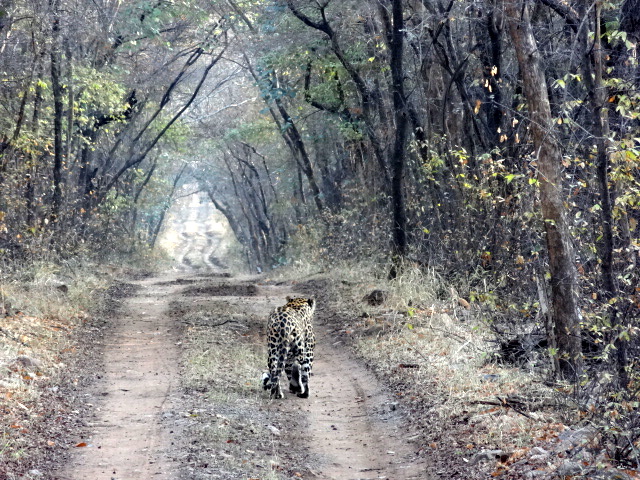 While we could not spot a tiger, we saw this huge Leopard crossing the street right in front of our safari Jeep. Thrilling Experience.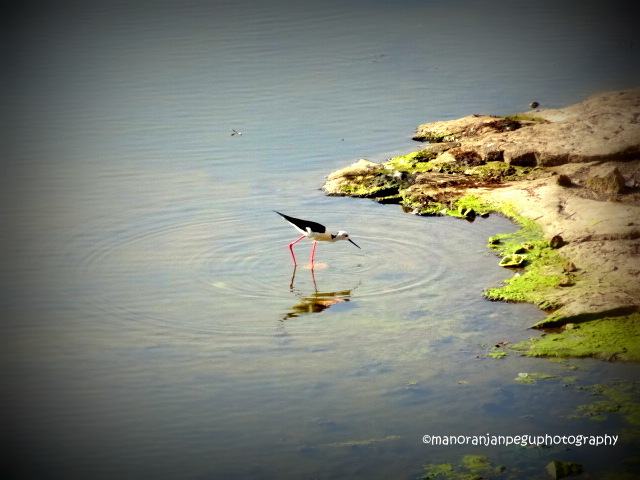 The Park also has a variety of birds. Seen here is a crane looking for a fish in the pond inside the Ranthambore Fort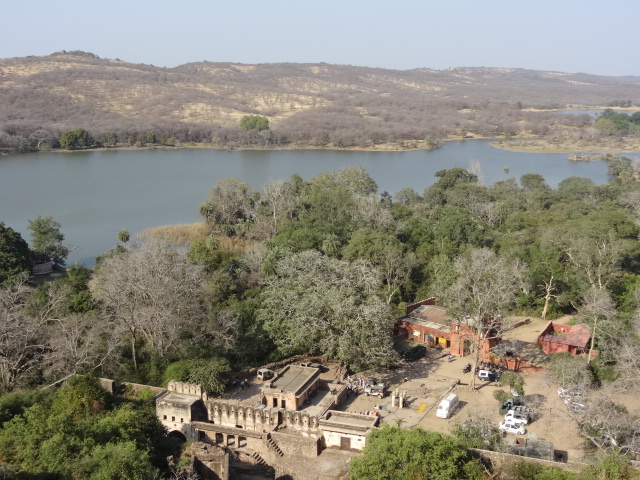 The breathtaking view from the Ranthambore Fort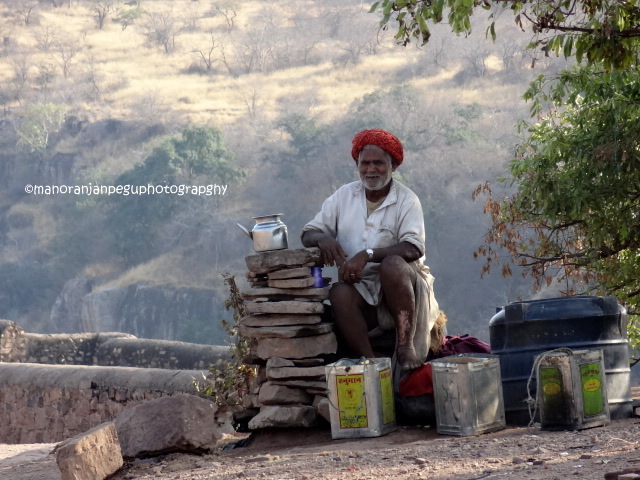 A glass of water for a rupee at the Ranthambore Fort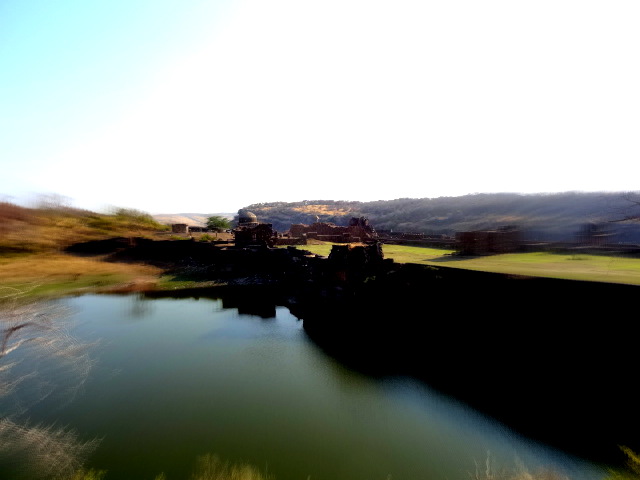 The 'hauntingly beautiful' fort …!!!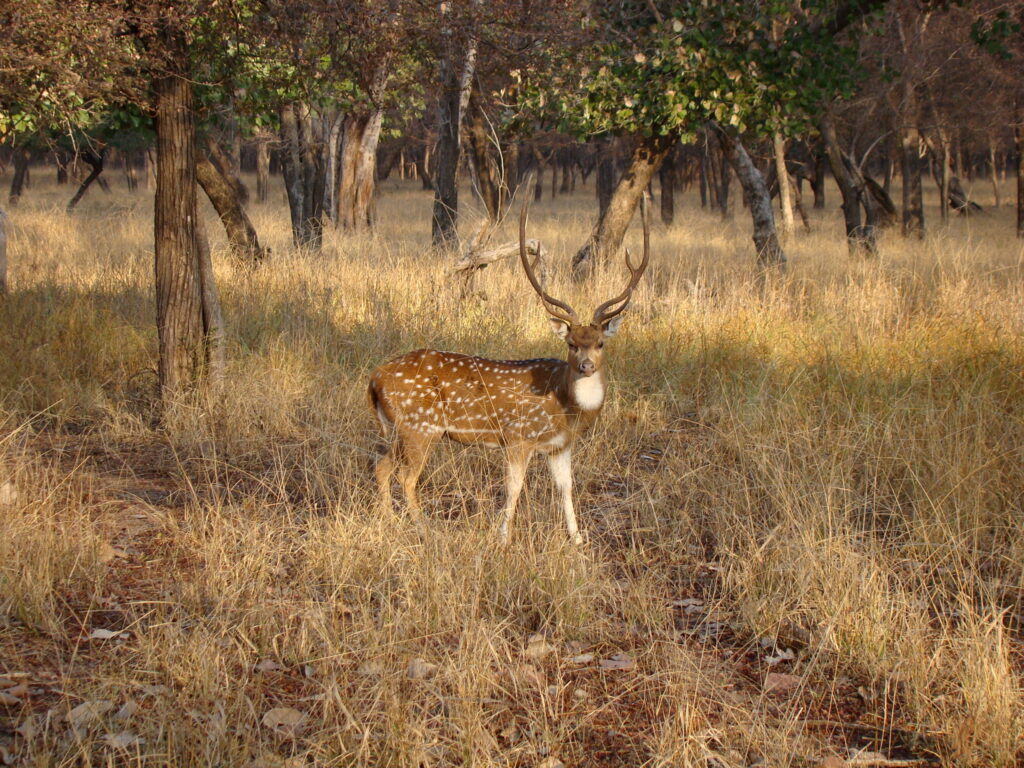 The Deers graze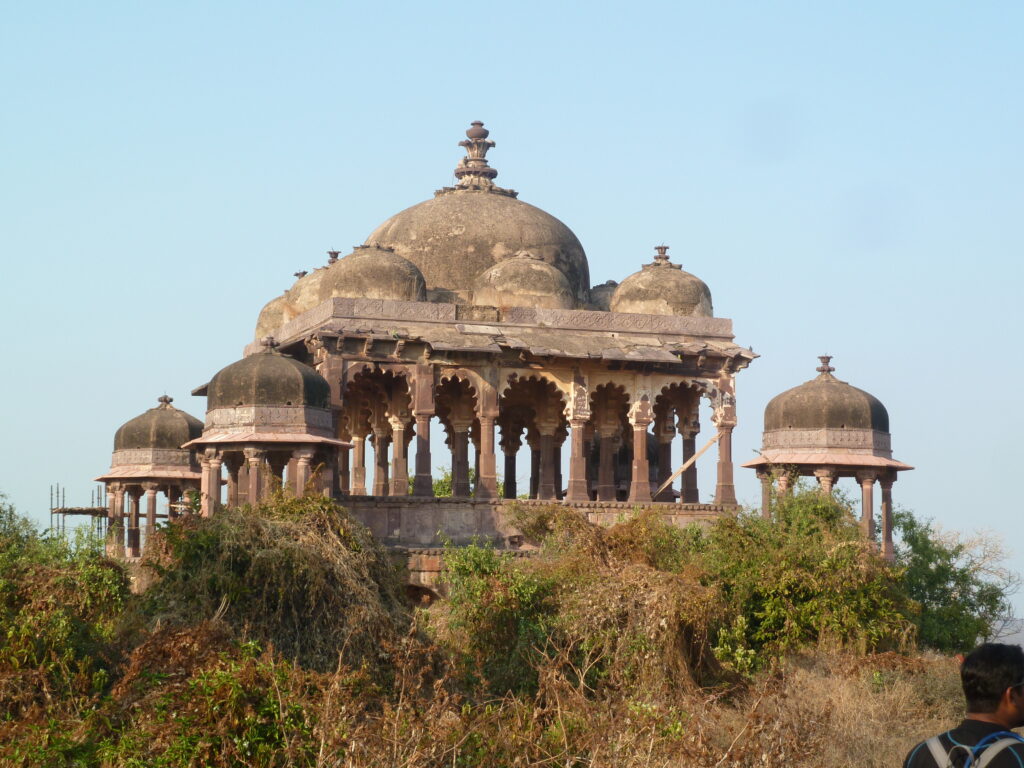 Go, Visit Ranthambore for Fun, to relax and for a fun-filled adventure trip
The Ranthambore National Park or Ranthambhore is one of the largest national parks in northern India. It is situated in Sawai Madhopur district of southeastern Rajasthan, about 110 km north east of Kota and 130 km south east of Jaipur, which is also the nearest airport. Ranthambore wildlife sanctuary is known for its tigers and is one…