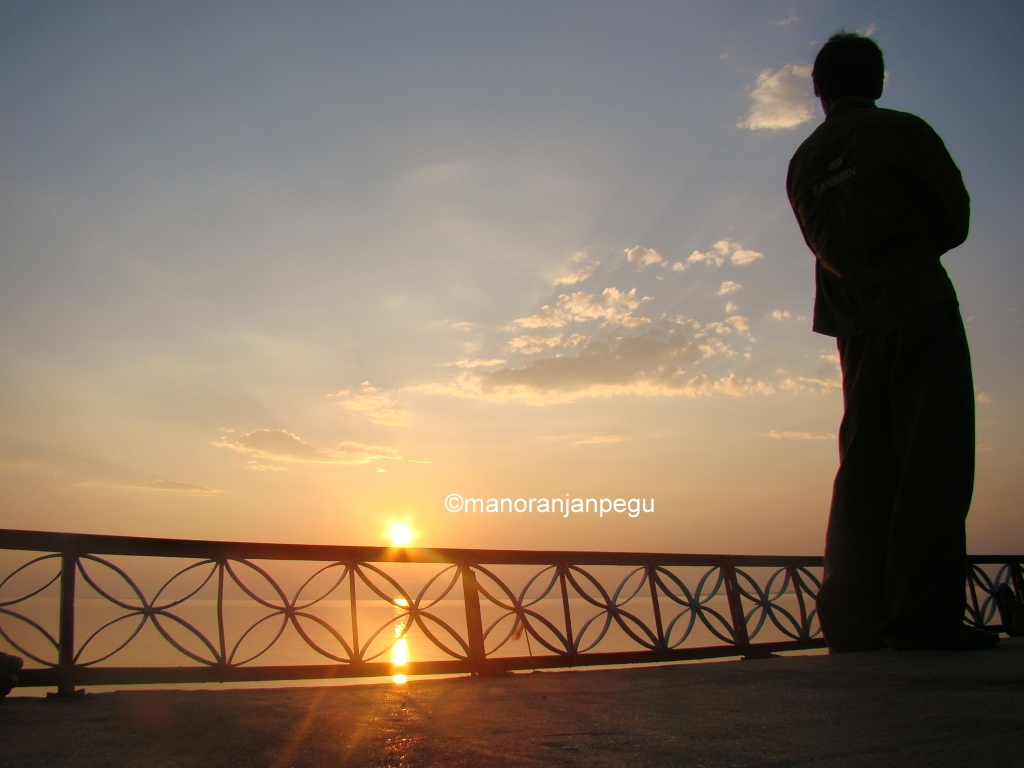 An evening across river Brahmaputra
Almost everyone in Assam have an incredible relationship with the river Brahmaputra. The Assamese people love the river. Even the occasional anger and swear words hurled at the river (when it brings floods) are done with a tiny whisper of sorry.  Many a poets have written poems in its appreciation, so have many singers sung its praise. The river forms the lifeline of the people of Assam, almost as if nothing can be imagined in Assam without referring to this mighty river. Every year, around Durga puja, I visit my hometown Silapathar. Silapathar, is at situated at the northern Bank of this river. Soon after, I land at the Mohanbari Airport in Dibrugarh, I take a taxi to the Bogibeel ferry Ghat to catch the last boat. As soon as the taxi hits the road, I feel an immense sense of joy. The smell of the land, the breeze that accompanies it, seems to greet me back. I don't mind the bumpy ride to the ghat and get busy enjoying the view outside the car window. I automatically reach for my Camera and click a few shots. Some of them are shared below:-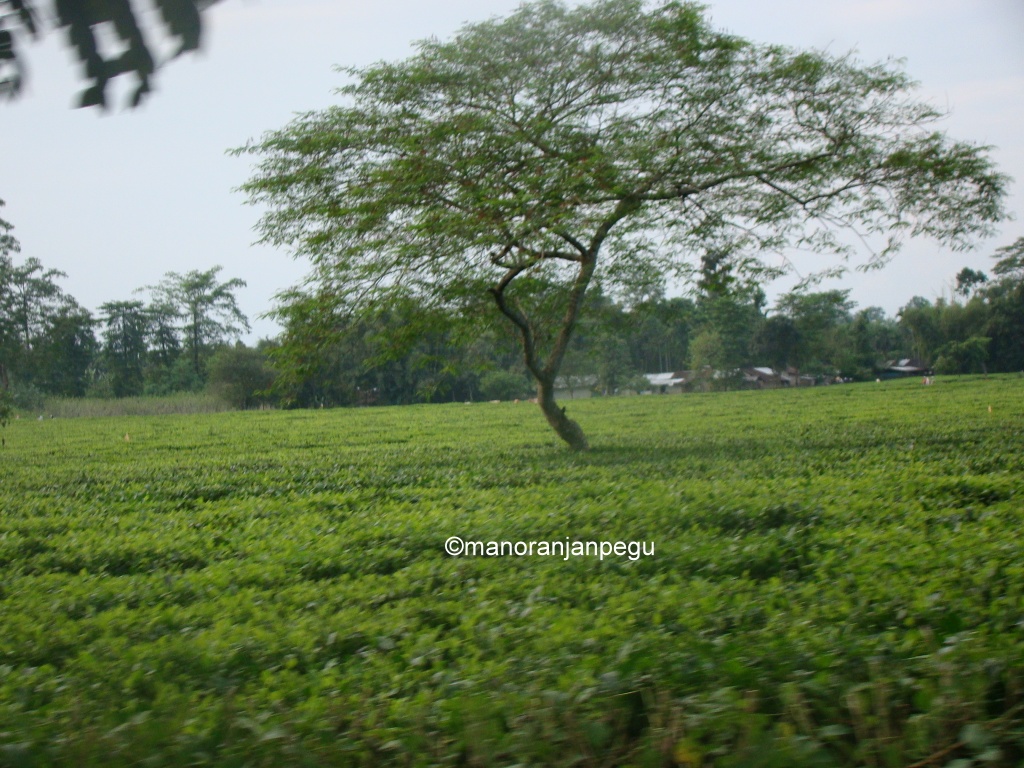 The road leading to the Ferry Ghat overlooks a tea garden on both sides.
Every where in Assam, you get to see clear blue skies. The bamboo plants seems to be reaching out to the clouds.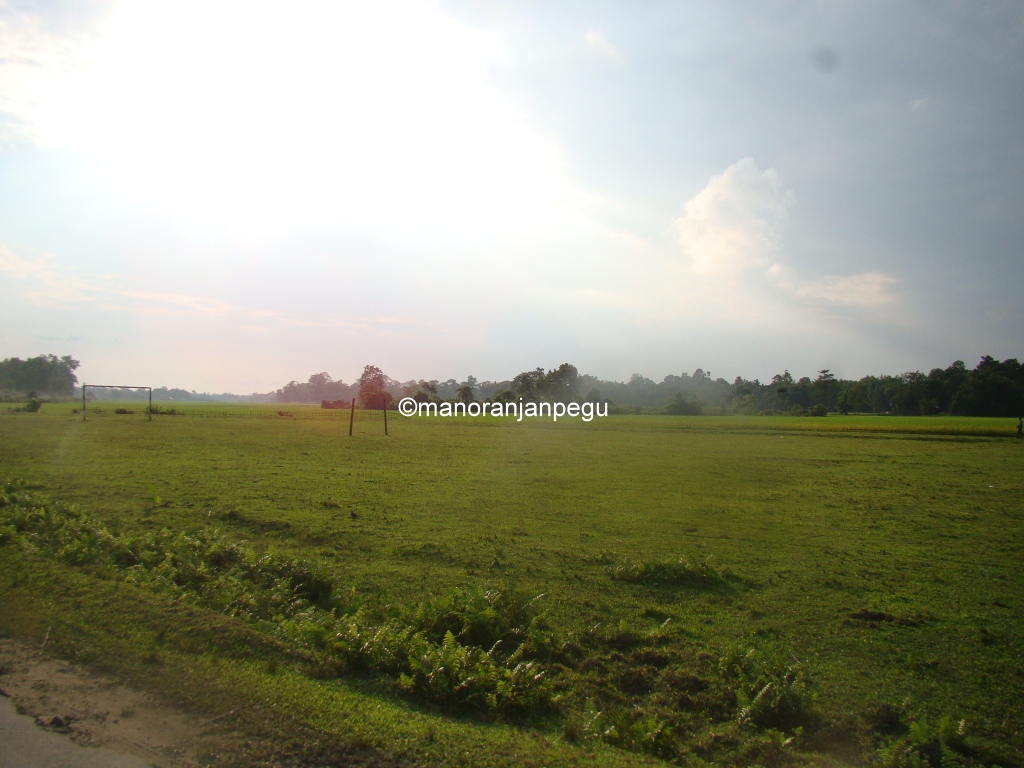 The kids have built a makeshift football ground in the green fields. Its 3 pm now. Soon the local youth will come to play a game of football.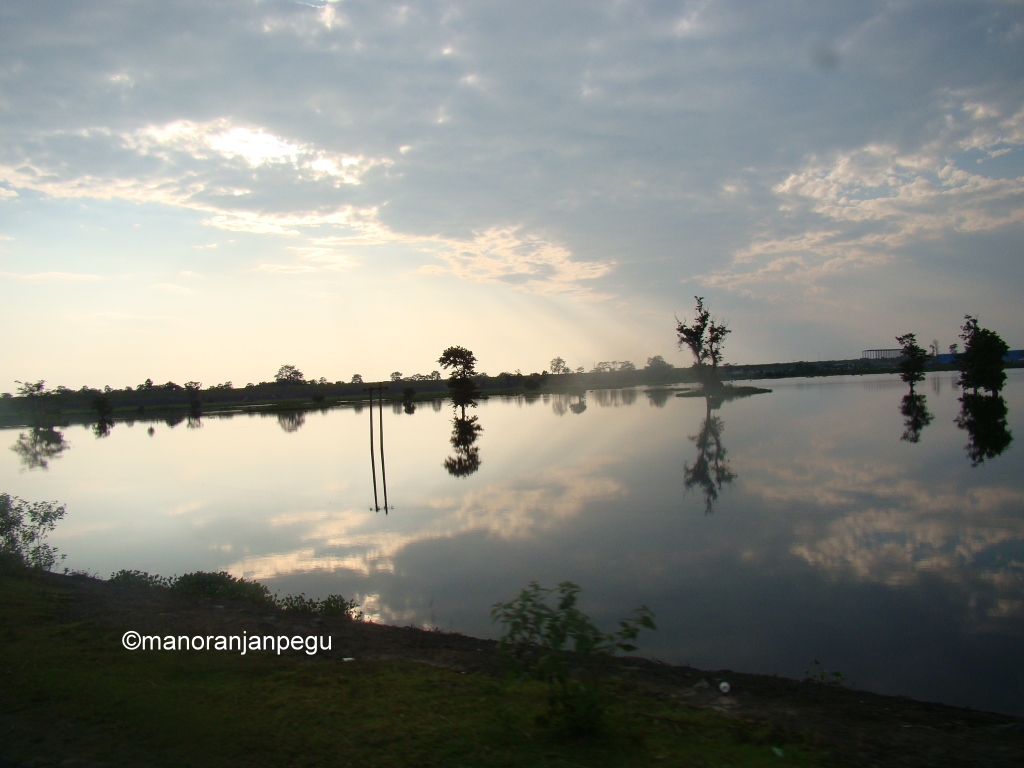 As I reach near the Ghat, water lands  greets us. Soon the rains will start and these waterlands will form a part of the river and Brahmaputra will swell up.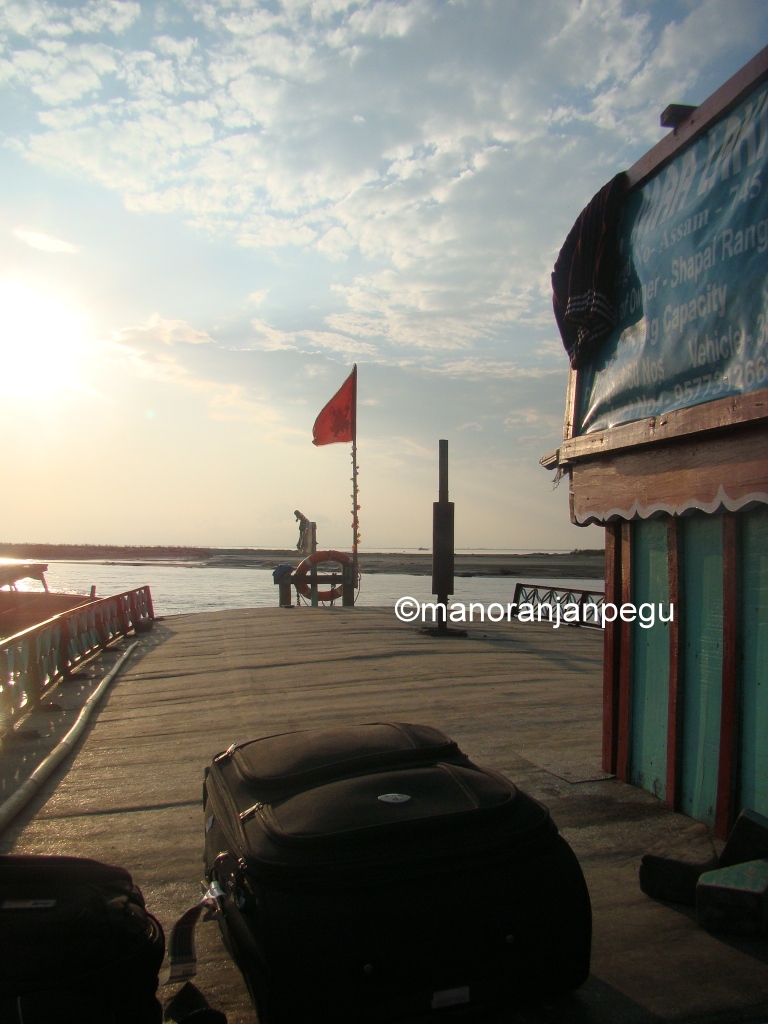 I decide to sit on the top of the boat. I drop my luggage and start clicking a few pictures. The ferry wala, who also belongs to my tribe starts chatting with me and we catch up on our well being.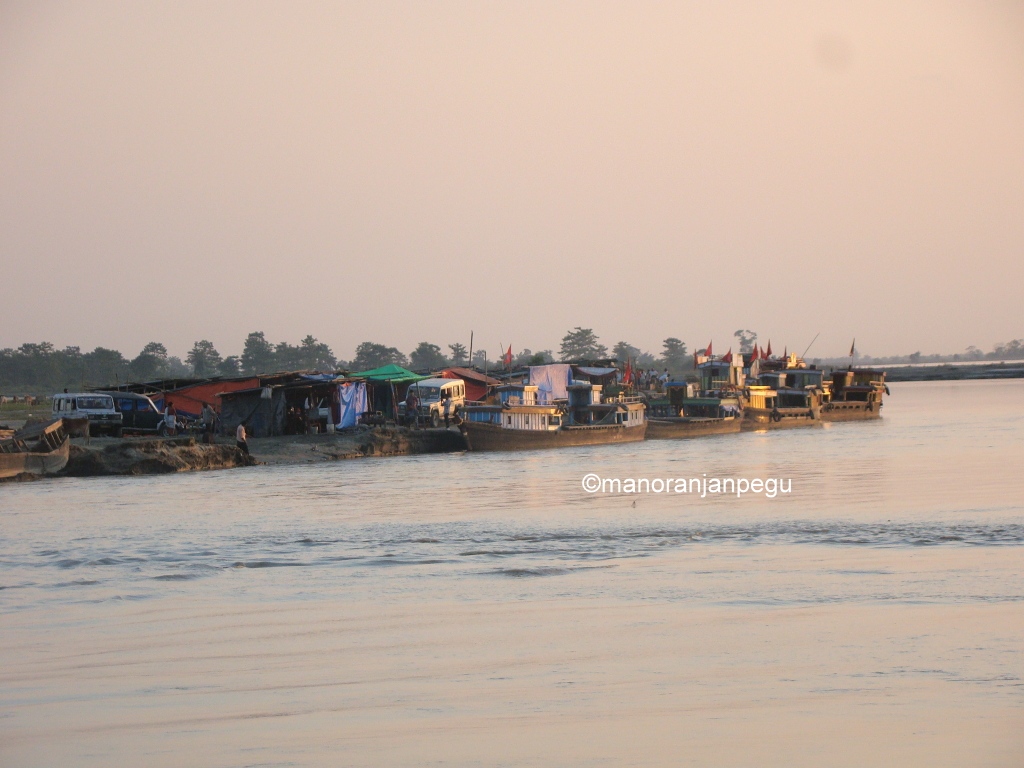 As we move out, we get a better view of the Ghat. The ferry wala tells me that it will take us around 45 minutes to cross the river. He also informs that the as soon as the rains start, the ghat will be under water, and they will move to another space to built another make shift ghat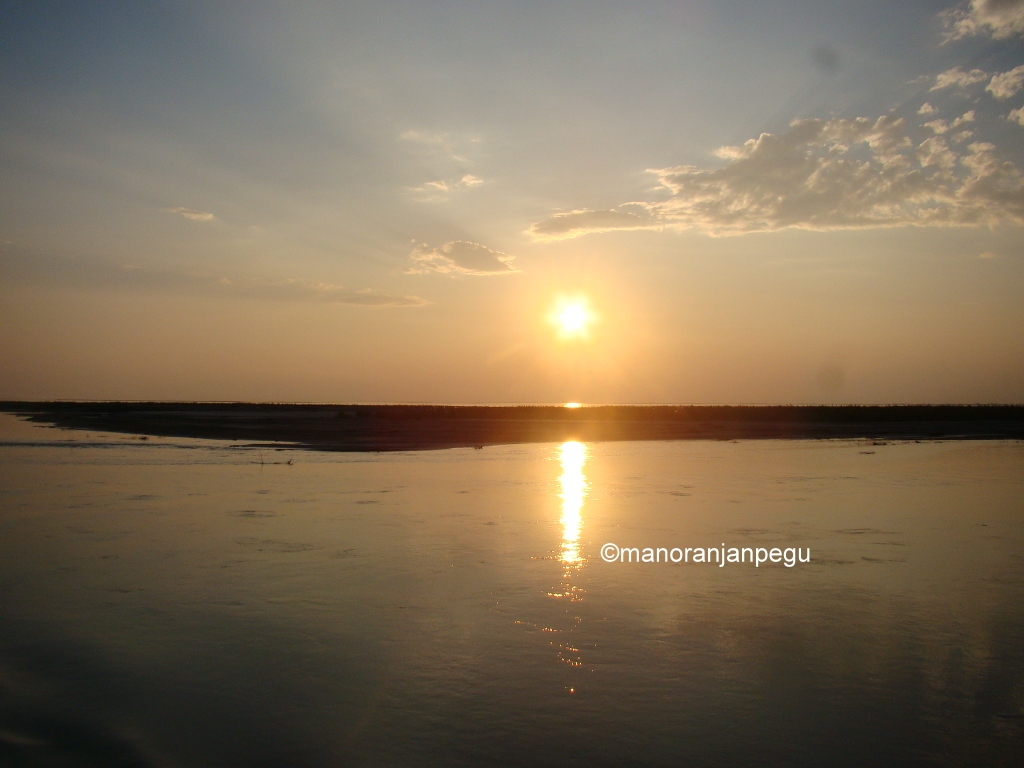 The sun slowly begins to set.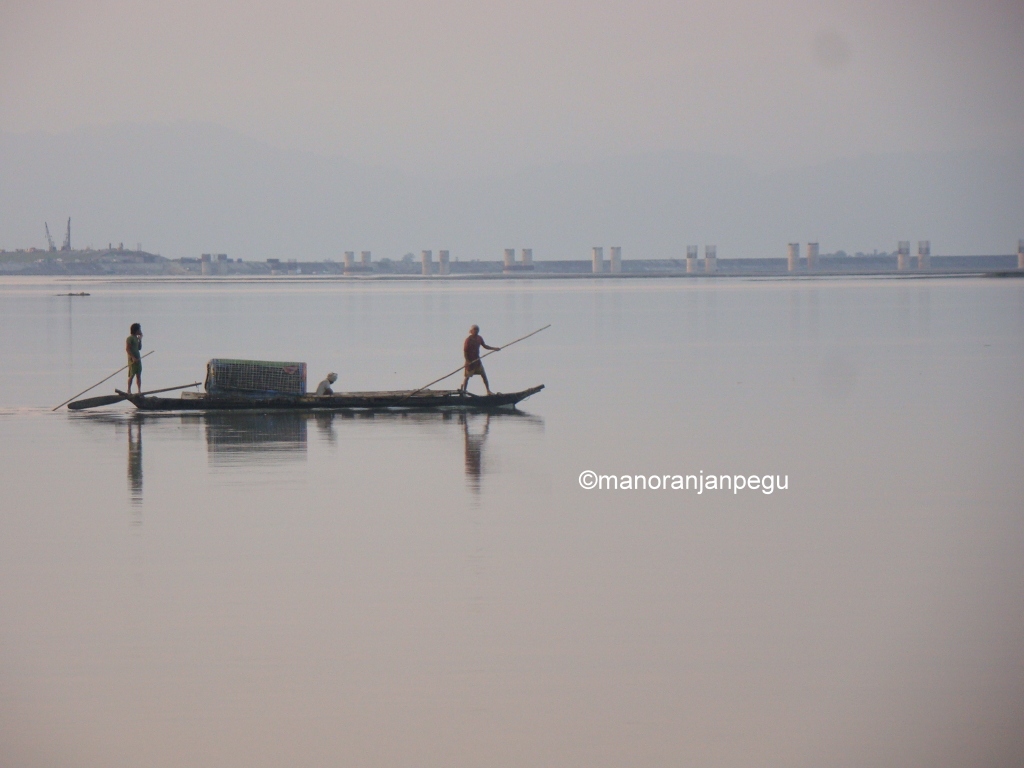 The fisher men gets busy to lay out their nets. They will soon set up their nets for the night and will come back the other day morning to fetch their catch.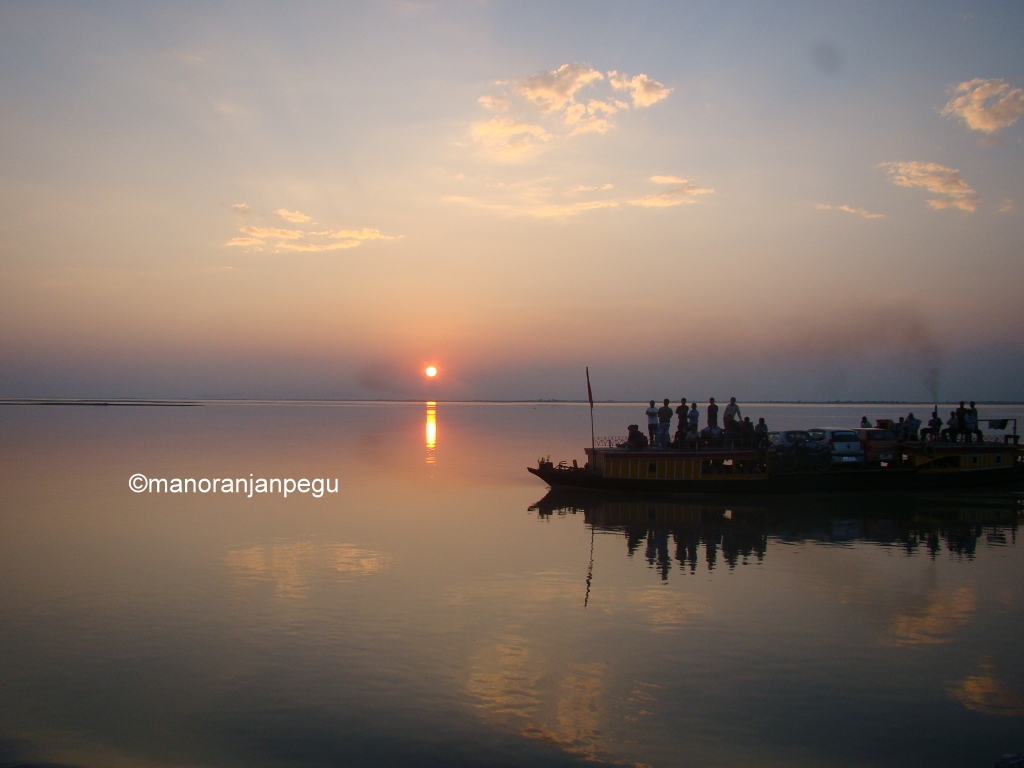 we meet the 'Last Ferry' from the other side midway. The setting sun, the boat and us passengers exchanging glances gives me the perfect shot. The ferry guy shouts out to one of his accquitances and asks if he will be coming back or staying on for the night at the other side.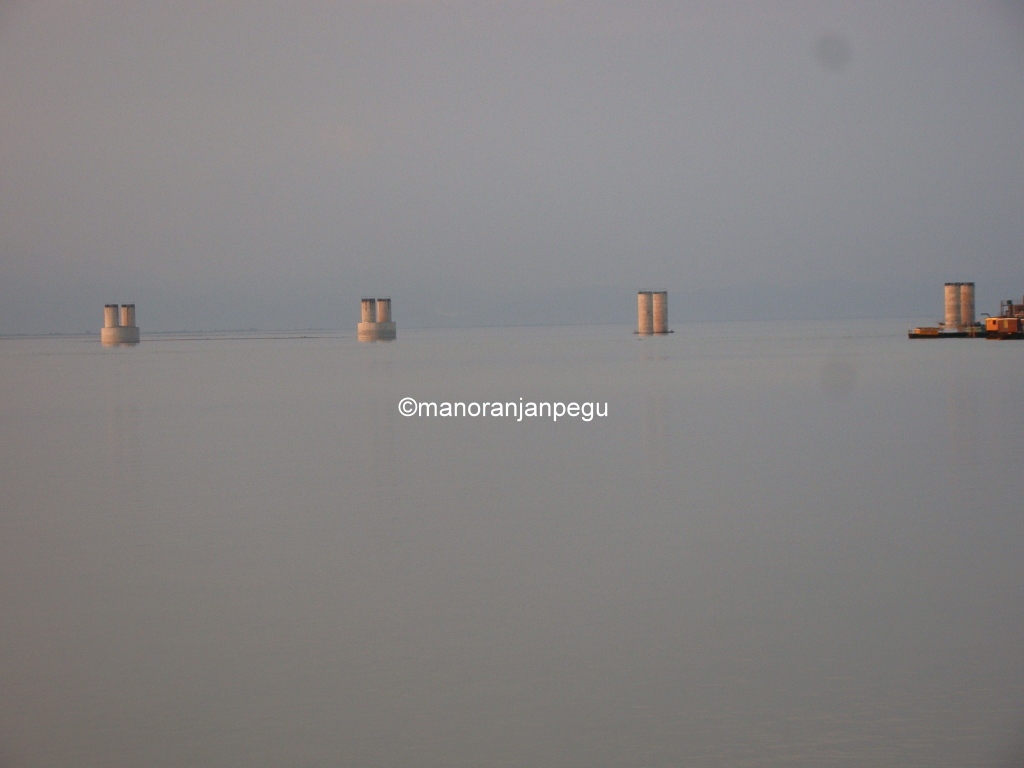 As I see the sun go down, I get busy clicking a few more pictures. Even on the distant horizon I can see only water. The Bogibeel bridge is getting built. It has been quite a long wait. I wonder, the Brahmaputra, which looks so calm now, how does it get so feisty in the rainy seasons. As we are almost across, I see the last boat leaving the shore. I can also see my brother waving at me. Its time to pack up the camera now. Lets head home
Almost everyone in Assam have an incredible relationship with the river Brahmaputra. The Assamese people love the river. Even the occasional anger and swear words hurled at the river (when it brings floods) are done with a tiny whisper of sorry.  Many a poets have written poems in its appreciation, so have many singers sung its praise. The…